We received several boxes of cereal and bread from a church that had given out 140 food baskets on Friday and had several boxes left over.  They called and asked if I had someone who could use the food items.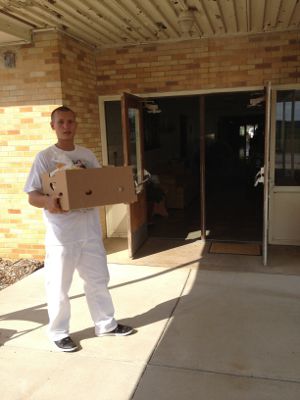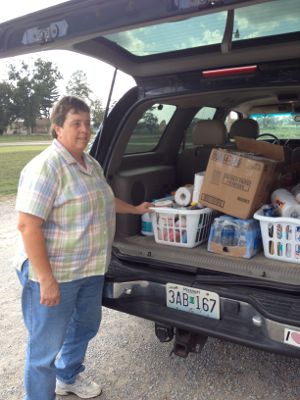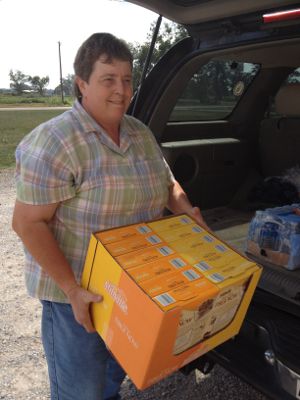 The timing couldn't have been better because we had been getting together some Laundry Baskets to deliver to The Amen Center in Delta, MO.  We delivered two baskets and were able to add three boxes of food for them on Sunday.   The residents were very happy to receive the baskets and items and eager to help unload them.
Thanks again to M & B for the food donations and J for the boxes of laundry soap and items shipped a few weeks ago. Also, thank you to my sister Diane for helping load baskets and taking the pictures and my mom for helping get baskets ready and riding along for support.
Also a big thank you to Mandy, Rhonda and all of the Scott Co. 4H Rodeo group for the baskets they donated. Some of those donations went to The Amen Center and to the East Prairie Senior Citizens earlier this week. We also will be delivering a basket to a young mother and her daughter this week.
I have contacted a couple of other friends who are helping me locate families in need of a LBFOL in other towns in Southeast Missouri. If you know of someone who would benefit from a LBFOL please contact us. If you would like to donate please check out the How can I help page to give through Paypal or by postal mail.
Thank you in advance and God Bless each of you.
Marilyn,
President of LBFOL