We were able to deliver 3 more baskets to the SEMO Foster Grandparents this last week bringing the total of baskets given out to 56!!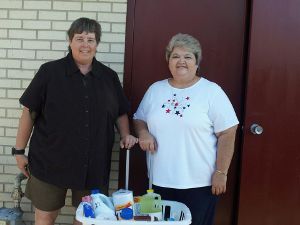 I think that is awesome and I couldn't have done it without the help of all those who donated, prayed and help distribute the baskets! THANK YOU ALL!!!!!  I was surprised when SaDonna told me she had pictures of the Grandparents with some of the items they had received and how excited they were to get them. One lady was so happy she was raising her hands above her head holding onto one of the LBFOL items.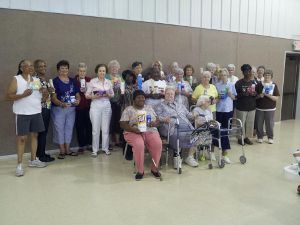 She also had a picture of some of the Grandparents from East Prairie and Charleston holding up coupons they brought for me to help buy the items for the LBFOL baskets.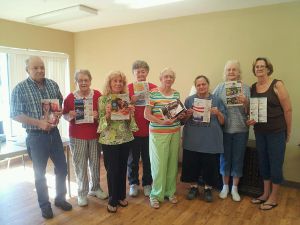 Thanks so much to SaDonna for helping distribute the baskets to those in the program. I remember when I first went to her and asked if this would be something that they could use and her reply was "they would be so happy to get these".
Then she told me of how some are living on very little and choosing between food or medicine and the items like we put in LBFOL were just "extras" that they would do without. Hard for me to imagine in our country that we have our senior citizens living on less than $5000 a year! But it is happening and it's not just in our area. That's why I keep doing this. I want to help and I want it to expand all over so that other communities can benefit from LBFOL
If you want to help our mailing address is LBFOL P.O. Box 382 Sikeston, MO 63801 or we have a PayPal account at info@laundrybasketsfulloflove.org. All donations are tax deductible and I know God will bless you for it.
Thanks in advance, Marilyn Hull……President