Laundry baskets full of love founder/president Marilyn Hull article in Woman's World Magazine has hit the shelves. The September 14th issue is on sale in your Wal Mart stores, Dollar General stores, CVS, Walgreen's and most local grocery stores through out the US and Canada. You can also check out Laundry Baskets Full of Love Facebook page to see the article in print if you can not find one in your area. The article titled "Baskets full of hope and help" was written by Rachel Cosma from Woman's World Magazine and the photos were taken by DeAnna Arevalo/Ikonik Pix of Cape Girardeau, MO. We want to thank them for their help in getting our story out there to millions of readers. Marilyn also wants to thank Diane Hull, Delois Goetz, SaDonna Thompson, Marcella Matthews and Diane Stinnett for their kind words, support and help with the photos for the article.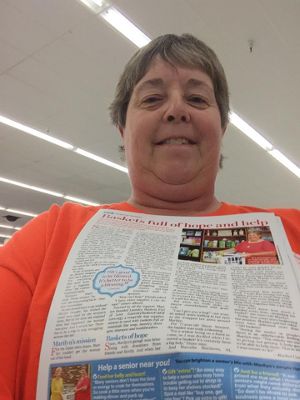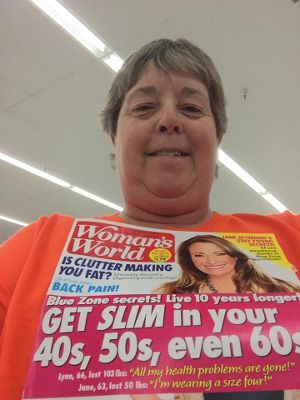 Laundry Baskets Full of Love will be looking for a larger building in the near future as we have out grown the donated building of John & Amy from Sikeston, MO. We want to thank them for their willingness to help us when we needed to move on short notice. God bless them! If you have a building that you would like to donate to or for Laundry Baskets Full of Love please let us know through our contact us page.
If you would like to help us Deliver Gods Love one laundry basket at a time to those who are struggling with the "extras" you can donate through PayPal or by postal mail. All donations are tax deductible and greatly appreciated. Thank you in advance and God Bless!