The last couple of weeks have been pretty busy. We attended two Aging Matters Expos, Trinity Gospel Octoberfest and delivered baskets #755-769!We met some great people at the expos and made some contacts for getting referrals for baskets.
Thank you to thank Leslie V. and my sister Diane for helping with the expos and Octoberfest. A big thanks to my niece Kim for also helping with the Octoberfest and craeting our LBFOL Fall season pendants for us! If you would like to purchase one they are $5 each with the choker. We still have T-shirts for $15.  Just contact us if you're interested in helping support LBFOL by buying one.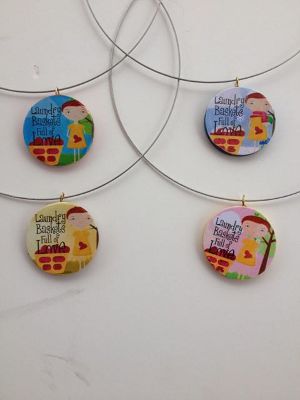 Thank you to Chanda, Davene, Gloria & her mother, Diane L., Melanie, Leigh Amber and LaRae for helping mark and put stickers on the basket items. I also want to thank Davis Lumber, East Prairie, MO for donation of items for the baskets, First Assembly of God, East Prairie, Beauton Drug, East Prairie, long time friends C & M B. & R & D T. for their donations. We can not deliver baskets if we do not get donations. Thanks so much everyone!
Project Christmas Basket is going to be here before we know it. We will be delivering 200 plus baskets on December 7, 2013. UPS has again offered their building and trucks to fill and deliver the baskets. We are still in need of donations to help with this event. If you would like to help or donate please check out our How Can I Help page and there you will find our email, mailing address, FB page and Pay Pal link.
Looking forward to hearing from you. Thank you in advance and God Bless!
Marilyn